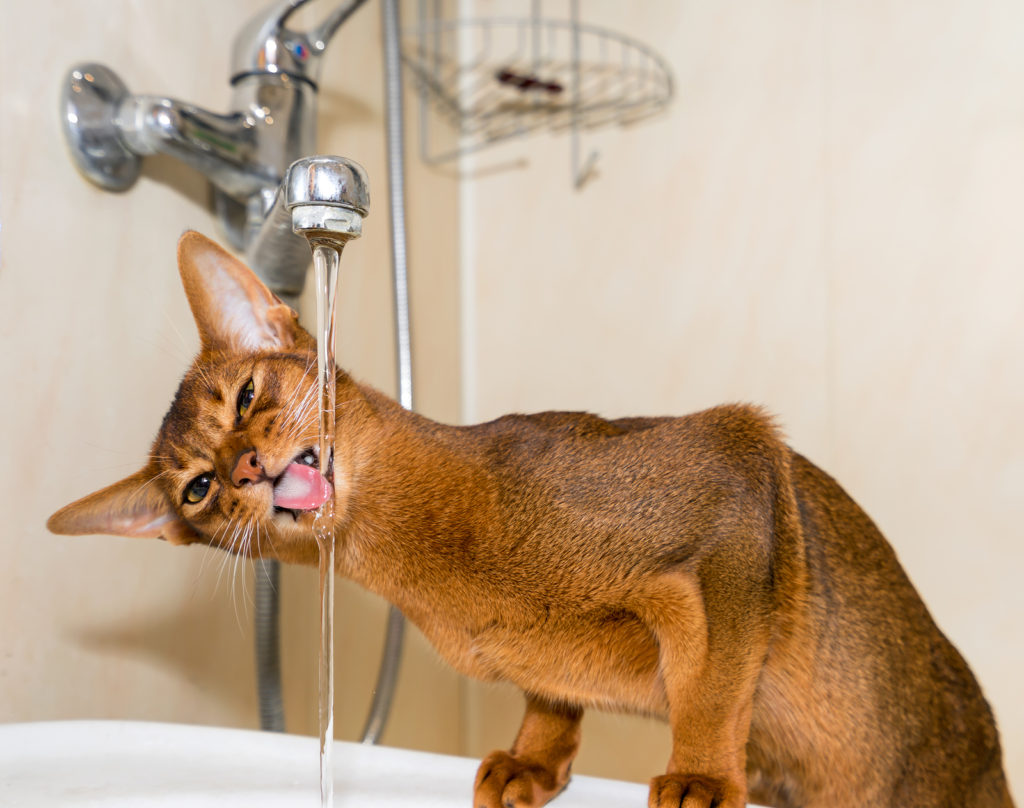 The Abyssinian is one of the most popular breeds in the world today. What makes them so loved by humans? Aside from their strikingly beautiful appearance, they have one of the most unique and amazing personalities of any breed.
Intelligent
The intelligence of the Abyssinian is well known as they are among the most intelligent breeds of cat that exist. They are famous for applying this intelligence to their playful nature, and will often attempt to tease their owners during playtime.
Playful
This is one of the most notable traits of the Abyssinian cat. They are one of the most playful cat breeds and are always ready and willing to play games with their owners. They generally love to play fetching games as well as getting into all manner of mischief (if they can fit through it, they're going inside it).
If there are multiple people in the house, they will often run between them and attempt to play a game with everyone. They are extremely good with children for this very reason.
Talkative
The Aby is by no means a quiet cat! They are constantly meowing and cooing whenever you do pretty much anything, always looking to communicate and get as much attention as possible.
They have a really gentle tone to their voices, so it is hard not to enjoy their company and "conversation". They will follow you wherever you go with this gentle meow, and they will always make sure their presence is known.
Loving
Perhaps one of the best traits of the Abyssinian cat is just how loving they are. This is a factor that makes the Abyssinian the perfect cat for pretty much anybody. They will follow you to the ends of the earth, and are always looking to cuddle on the sofa or join you in bed if they can.
They are an extremely loyal and devoted breed who quickly become attached to their owners, and they are well known to show their affection at every possible opportunity.