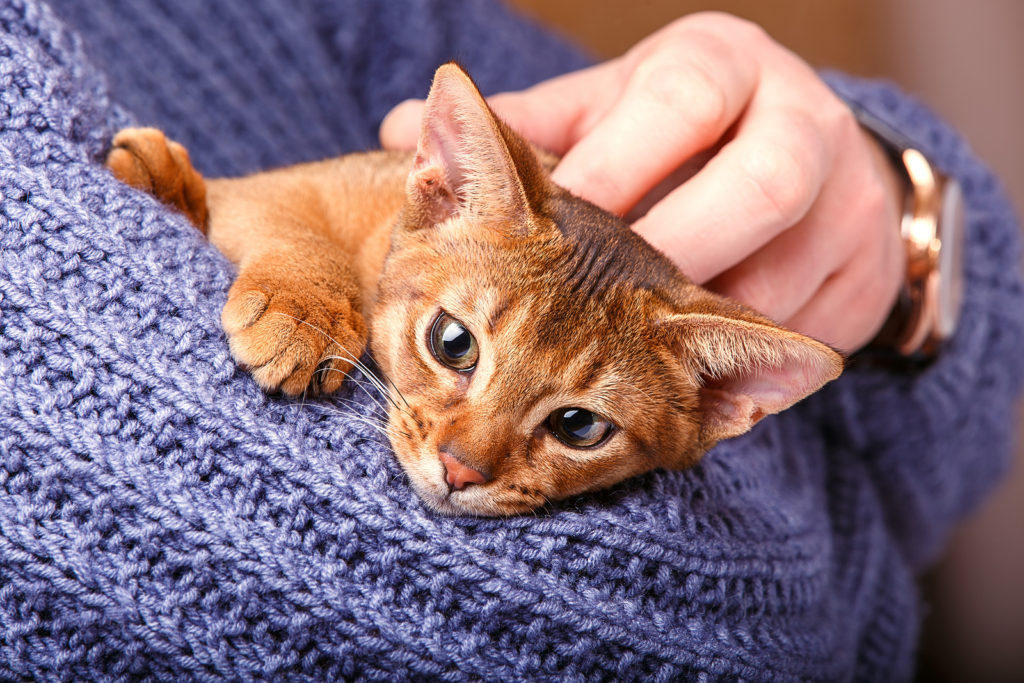 Michelle Barr: The price we paid was around 1,200 USD for our blue and 900 USD for our Rudy but ours came shipped from Michigan which were added airfare cost they were worth every penny
Michel Lasoya: In France it's 1200€
Ben Kirtland: in Australia $AU800-900
May Britt Anderssen: In Norway ca. NOK 9.000/10.000
Susi Lee: Canada $850 and up
Annie Storm: Have seen in sweden Abys costs beetween 8000 -12000 skr
Anita Daniels: Ik heb mijn abbys in Schoten gekocht en dat was 6 jaar geleden 600€
Anita Daniels: Belgium
Joe Lowrey: Southern USA $700 & up.
Cindy Stowe: I paid 750 in us 9 years ago. Great question!
Julie Ann Asherbranner: Thanks. I have bengals, I know what they normally run but I have not seen any Abby's around here. So I thought I would ask
Cindy Stowe: Julie Ann Asherbranner i dont see many advertised lately on U.S.. Ive been looking to add to the family!
Lara Bekerman-Goland: Around 900++ tristate area
Németh Róbert: 320 – 480 € in Hungary
Myriam Parent: Québec Canada $1200.00
Nola Higgs: Where are you? I paid $850 AUD for pet quality.
Joseph Moskal: $800 for my top of the line registered Aby.
Jeanette Meech: Around 500 sterling in UK
Laura Eißenberger: 800€, Germany
Vicky Volvo: $900 each but asked for a discount because I was buying two
Molly Hetherton Heslin: Is this for breeding purposes? Because I didn't pay that much for mine.
Vicky Volvo: Molly Hetherton Heslin no not breedingI am in Australia
Vicky McArthur: $850 in Australia
Libby McLaughlin: OH $1300
Leif Beaver: $500 plus postage 🙂 must have got her cheap
Christina Murnen: I bought mine like 17 years ago from a breeder in NY that happened to be driving through my city and she was 800-850
Jeanne Piekarski: Toshi was under 800.00
Audrey Buchs: $1500 in NY
Leanne Benson: Around £500
Melissa Roberts: $1200.00 in Georgia
Lori Hampton: Would you say this price is for a show quality cat from a winning lineage? Or would you say the non-show quality Abys start at $1200? Based on what some of the folks posted here, I wonder if I did not fare as well price point wise. But, looking beyond the $$, my two Abys have always had excellent health, no digestive issues, no crazy food habits, and good scratching post habits and of course, fantastic personalities since I have had them as kittens so I still got a great pair.??
Melissa Roberts: My baby was bred from show quality and winning Abys. He is top of line as far as I know.
Kristen Wookey: Some breeders spay/neuter their cats before placement. Make sure you factor that into your price comparisons.
Linda Fox: … and, of course, rescue!
Paul Rich: 1000-1200 should do it…Good luck…
Maggie Ahl: My cats come for free, they are all feral or strays and need homes soo badly
Linda Fox: I have had great experiences with rescue — though mine are Siamese-related breeds, not Abys. I know we need to support purebred breeders, too — and if any were nearby, I might. <3 I do not want to detract from the breeders, just put in a good word …
Tina Kris: Both breeders and rescue support the Abyssinians ?
Kenneth Wikström: I sell mine for 12000 sek that's about 1200 euro
Diane Bridges Wilson: $1,000 is a pretty fair average here in the states..
Jackie Davis: My area of Canada $700 – $800
Cindy MacDonald: Without papers… with papers it's over 1000 to 1500$
May Britt Anderssen: Some breeders take different prices for; pet or show/breeding. And it also depends on what the kittens come with; vaccines and ID chip. We take same amount for kittens (pet, show/breeding) as long as they're all healthy and without faults. Ther's a fixed price but if to other countries, the expence for shiping the kitten will be added + rabies vaccine.
Sandra L Quinones: REALLY depends …..
Laust Dalsgaard: Jeg tager 5000 dkr til kæl udstilling og prisen til avl er efter kvaliteten
Linda Shippee: $1000 in Rhode island.
Sam McCully: 1,000 in NY state( I drove from MI to NY to get her last April)
Julie Ann Asherbranner: I don't breed nor do I show. All of my animals are chipped and fixed. I take no chances. They are all spoiled rotten
Paula Cartwright: Haven't purchased one for 9 years. Then it was $700 from breeder in upstate New York. My boys have been "free" as they were rescues. My latest boy, QT, came from Chicago. He was incredibly spoiled. Wanted his own credit cards for Mag Mile shops!
Sigita Polisciukaite: €550 paid for mine as a pet, had to neuter her and provide proof. Chipped and vaccinated
Sigita Polisciukaite: Pedigree docs included
Michel Lasoya: Where do you live?
Laurie Wheeler: I think I paid $900 in 2000 (new york). Worth every penny.
Ashly Gray: Ours was $1200
Ellen Gates: Neutered, litter trained, genetically tested, clean bill of health with shots, registered show cat a little over 700.
Jenn Nln: I don't remember exactly but I'm confident my breeder gave me a good deal because my boy is very healthy and happy. I'd guess $900. But for me I flew to pick him up (I don't believe in shipping cats or dogs, too stressful). I was willing to go just about anywhere to find that special one. Personality wise, I found my match and he's my baby boy! (Sometimes it's worth the extra expense as you'll have this cat for a long time!)
Maggie Ahl: They don't always live a long life, my boy was three years old and had a heart attack and died on the spot
Jenn Nln: ?? wow! Sorry for your sudden loss! Poor kitty!
Frederick Brown: $1100 for Omar in PA suburbs. He's a NYC boy now. Pet only, no breeding, must neuter.
Frederick Brown: Omar with Evie (she wasn't having him just yet)
Angie Messick: Do you have the breeder contact information?
Frederick Brown: Angie Messickhttps://www.eastwickabys.com
Eastwickabys
eastwickabys.com
Angie Messick: Frederick Brown thanks!
Ande Gaspero Breunig: 600/1000
Becky Dumont: It was 650 fir my boy 12 years ago and my current 2 yr old was 1000
Gary Sabshon: Priceless.
Callan Moore: I paid $1000 for each of mine, I have a blue and fawn female, located in Iowa
Anne Vanns: A lifetime commitment, undying love, kindness and a home for life, Monetary value? Beyond measure, what you get in return? Priceless!What the breeder has put in to breed that cat????Again a lifetime of tlc love, passion and a whole bundle of other stuff, against beyond value.
Julie Ann Asherbranner: Oh believe me I know. I have 6 cats,3 dogs, a bearded dragon and a hermit crab in the house. along with a teenage girl to boot
Anne Vanns: Hands full, real mummy and no time to yourselfHappy Mother's Day !
Julie Ann Asherbranner: Thank you. I am looking at Abby's because when one of my boys go, I know he would not want me to just say never again. He is in late stage kidney failure. He is only 4.5 And yes I am talking about my furry baby. My human boys are both military and not at home.
Adrienne Swart: Lovely summary Anne. As an owner first they are indeed priceless – your whole life changes. From a breeders perspective, I out my heart and soul into every kitten I breed.
Debbie Brown: If you are tight on money(like a lot of us are) try writing to breeders about a retired show or breeding cat. They are usually less expensive and just as fun. If you like a person loving cat you could look into the Cornish Rex breed too. I have both the Aby and Cornish and they have similar traits.
Maggie Ahl: Adrienne Swart when you bond with an animal, it is for life, any cat, will do for me, really doesn't have to have a price tag on it
Anne Vanns: Maggie Ahl and with a bonded cat/pet you have the best companion you can possibly have….Price? Beyond measure
Britt Geens: 650 euro (neutered. Chipprd, vaccinaties)
Nicole Chateauvert: I am selling mine at 1100$ can
Susan Barnhart: Check for an abysinnian rescue
Karen E Waldron: Try a rescue adoption. Usually not a kitten but endless love plus you save a life!
Julie Ann Asherbranner: I have not seen any rescues around. I can't add to the family yet. I have a bengal in bad health and I was just seeing since when I look them up around me there is nothing.
Adrienne Swart: Look at Gingersnap as an example..settled in beautifully even as an adult
Karen E Waldron: Petfinder.com occasionally list Abyssinians needing a home there is always northeast Abyssinians rescue.
Celebrating Over 20 Years of Pet Adoption | Petfinder
petfinder.com
Robin L Reid: I paid 400.00 for my blue. .the breeder could not sell her and she was the runt of the litter. She came with a clean bill of health. I drove several hours to pick her up and I got her Spayed . It was a deal I couldn't turn down. Her Abbysinian normal sell for 900.00
Robin L Reid: I live near Niagara Falls Ontario.
Gary Sabshon: She looks like a fine cat. Any idea what she weighs as an adult?
Angie Kaelberer: Ours were $300 9 years ago. Breeder in Wisconsin. No papers.
Gary Sabshon: Deal of the century! It came with a tail and both ears?
Angie Kaelberer: Gary Sabshon yes. But definitely a backyard breeder, so would NOT recommend. Next time I'm getting rescue Abys.
Gary Sabshon: $300 Aby?
Angie Kaelberer: Here they are…Ruby (kitty on top of chair) had 2 eyes when we got her.
Kinga Kotlarska: Oh my god has it gone up so much..I paid something like $450 AUD for mine I think but 13 years ago. Was the typical price then
Gary Sabshon: $450 AUD Aby?
Lisa Tumbleson: LOL – ticked coat!!
Jennifer Miller Fletcher: My mom paid $800.
Juju Stevens: We lucked into two sisters who are mutt Abys (Tabyssinian) and got them from a rescue. I love my girls, but I will be MUCH more careful about rescues in the future. Apparently their foster home never played with them, never held them and I'd slap them if I could. Two years later, and they will finally sit on my lap for very short periods.
Rebekah Jarvis: Poor babies ? you've been very patient with them. You're obviously a very good cat mum x
Anne Vanns: I have also had rescue rehomes in my life and they respond positively in time but it takes an extra special owner to go the distance- well done in gaining their trust and love.
Rebekah Jarvis: About $1000 in Australia, sometimes a little more I think.
Kat Fletcher: My blue Abyssinian were 800 per cat and i got two
Jake Kowalczyk: $700 for this Ruddy aby. Picked him up at 12 weeks
Kylie Martin: Used to charge about £450
Gabby Calabrese: 800 for bean
Chelsea Haney Cashman: We got our ruddy boy for 250.00 because he was the runt of the litter and they could not guarantee health. We did get papers and he has had no health issues. So we were lucky. She sells hers for 800.00 and we are in Colorado
Chelsea Haney Cashman:
Cynthia Armstrong Miller: Depends on where you live. Mine was $400. in CA and that was 17 years ago. But, he is priceless!!!
Jeffrey Marino: Mine were allot more. I can only assume that it's because they are great representations of the standards
Jeffrey Marino:
Gabriel Klein: Switzerland: 800-1000usd.Expect ~400usd for the vet + I don't know the price for the certificate + food. – So I don't think that 800usd is exagerated.
Corinne Ulmer: So for that price I wonder what kind of aby you've got. Average price for Pet is SFR 1500.//
Gabriel Klein: Corinne Ulmer it's the price we have paid (excellent health) and a common price by private sellers on anibis in the French area. French sellers try around 1500€…
Corinne Ulmer: Gabriel Klein well I know the prices from french area but I know also what lines and how they are bred.
Gabriel Klein: Some french-swiss bred are just a disaster 🙁
Corinne Ulmer: You have changed your price?
Gabriel Klein: Corinne Ulmer ? "You have something called "Edited" where you can see the different versions of a message 🙂
Corinne Ulmer: Gabriel Klein well when I responded first time to your post you had a difference price, as far as I remember 500 or 400. But anyway I will finish this thread. I have just lost a cat yesterday and am not in mood to continue?❤️
Christa Lindahl Jacobsen: I didnt pay anything but both my cats are retired show cats who had a lot of teeth trouble. I spent 700-1000USD on operations for each cat. But that sometimes happens anyway..
Linda Fox: Sure does! I was going to say, the medical expenses far outstrip purchasing fees
Christa Lindahl Jacobsen: But they were also both adults. Usually you can buy a kitten. But they were 1 and 3 years old.
Christa Lindahl Jacobsen: I adopted two retired show cats ?
Christa Lindahl Jacobsen: When you buy a kitten, what you pay for is actually medical expenses and food. The breeders dont make any money. A kitten needs vaccination, food, medicine against worms, medical check etc.
Julie Ann Asherbranner: Oh I have no doubt. I was just wondering because I see everyone's babies and they are gorgeous. My cats have a credit card that is just for the vet. Well all the animals do and I have two vets on call just Incase one can't get to them when I want.
Christa Lindahl Jacobsen: I also paid for their sterilization.
Monica Christine Dunkle: They are worth every penny
Virághalmy Sarolta: 500 euro. I have 2 fawn boy and girl 8 weeks old.
Corinne Ulmer: For that price wondering how kittens are rised? Are genetic tests, microchip, shots, well socialised, vet controls, spaying and stool tests included???? Pedigrees? Parent testing?giardia and tritrich tests included??? Health certificate?
Tina Kris: Can sell for however much breeder feels kittens are worth. With that said, I absolutely could not afford to do it for this kind of price. It would be impossible. Veterinarian visits and proper testing in my country and area (NYC) do not come cheap. So…See more
Virághalmy Sarolta: Yes! Of corse.
Virághalmy Sarolta: Je me suis etonner de votre reaction. Chez nous ce sont les prix.
Virághalmy Sarolta: Corinne Ulmer, yes, of corse.
Corinne Ulmer: Virághalmy Sarolta quand je vois d'ou vous avez vos chats entre autre Deiamorfellini rien ne m'étonne!
Virághalmy Sarolta: Je ne comrends pas. Qu est ce que votre problem avec mes chats? Et ma Dolce? Il est super beau et gentile. Je l'adore. Il est W.Ch déja. En Hongrie ce prix est trés cher.
Corinne Ulmer: Virághalmy Sarolta et quand vous avez des demandes de Suisse ou d'allemagne soudainement les prix sont de 1200 et plus?
Corinne Ulmer: Virághalmy Sarolta W.CH? Je connais la façon des clubes privés pour arriver à ce titre W.CH. Allez voir dans d'autres pays et avoir de la concurrence d'autres pays. Vous pouvez mêne obtenir 2 jugements en un jour ce qui dit 4 jugements en un fin de semaine sans vrai concurrence, alors c'est vite fait qq weekends et déjà vs avez le W.CH. ???
Eva Edina Deak: Corinne Ulmer In Hungary almost everything cost less than in Australia or in other countries like eg. Switzerland, Germany, USA. Vet Controls, food, microchip, etc. cost less. Hungarian breeders have less expenses on raising kittens so they can sell less than Aussie breeders or other countries. To buy an aby kitten for 500-600 Euro in Hungary it's quite expensive especially compared to a typical Hungarian salary.
Virághalmy Sarolta: Corinne Ulmer Dolce est WCF W. Ch.
Virághalmy Sarolta: Eva Edina Deak köszönöm.
Sophie Quigley: I breed Burmese, on a small scale. $800 is the current price for a well breed and registered kitten, these Abyssinians are so beautiful and hard to find I'd say it's a bargain.
Sophie Quigley: Yes spayed, vacc., wormed, vet checked microchipped and of course well handled in the house.
Sophie Quigley: Its cheep, could easily expect to pay more
Virághalmy Sarolta:
Eva Edina Deak: The best investment of all! 😉
Corinne Ulmer: In Switzerland average for pet is 1500 SFR, includes health certificate, pedigree, shots, genetic tests (parents) plus felv/fiv test, deworming, regular stool testing on parasites like giardia, tritrich and so on, microchip and Pet passport and spaying. But for breeding purposes it's much more expensive.
Hubert Ranoux: Ah ! ? some are free in my breeding , some are quite expensive. I sometimes wear clip-clop shoes who cost $ 20 and have some who cost more than $ 1000 shoes……
Alanah Dowling: My partner and I will be picking a girl up for $750 AUD. Not sure what other breeders charge but that's how much ours will be ? that includes vet work and desexing
Hubert Ranoux: I have a stud boy who cost me € 10-000.
Aurora Ginzburg: $900 seems about average right now for a healthy kitten from a reputable breeder
Josie Horne: I had my first from rescue in UK and was charged £60. He came with his papers so wen he passed a few years later I contacted his breeder and after talking a few times was offered the nephew of my late Aby. This nephew was a stud boy who was being retired later in th year. Of course I jumped at the chance. I only had to pay for his neutering. That was in 2007. The next year my daughter had a female from the same lady for te price of her spaying as she too had been in the breeding program but had been unable to have kittens. Then I got another retiring stud boy from a different breeder – 18 months old. This one cost me £250. Followed by another ex breeding female from the first breeder again just the cost of her spay operation. My boy's are now 12 and 9. My daughters female is 11. My female was 6 when I got her. She passed away a couple of years later from a brain tumour. Talk to breeders about their retiring cats. Often they are still very young and make perfect pets.
Gary Sabshon: I've never owned a male cat that was sexually active and then neutered. Do they still spray and act as though they are sexually capable? I had a female cat deliver kittens and then had her spayed and she sprayed terribly after that and acted as though she were in heat and males continued to brazenly cruise our property. At times they even came into our open windows. It was untenable and she was re-homed.
Josie Horne: Gary Sabshon , both boys still perform the act of the poddling and humping – usually my fluffy blanket or a teddy bear of my granddaughters. Neither of them have sprayed since neutering. It may be because both were still reletively young at 14 months and 18 months old.
Kristen Wookey: I have a retired stud boy in rescue. He was neutered recently, at age 11. He does not spray. He also isn't trying to go through the motions. I think it really depends on the individual cat.
Tina Kris: There are intact stud boys that don't spray either. Definitely an individual thing like Kristen Wookey said. Sounds like you had an unfortunate experience with spraying female Gary ?
Kristen Wookey: Gary Sabshon I have several female cats who'd given birth before being spayed. None of them spray. I wonder if your girl had remnants of an ovary left behind. It can happen.
Gary Sabshon: Kristen Wookey perhaps but she was getting her fair share and no more pregnancies.
Kristen Wookey: Gary Sabshon, without a uterus she couldn't get pregnant 😉
Gary Sabshon: Got it
Julie Ann Asherbranner: You sound like I doWith my bengals. I always have the ones that people wouldn't have
Josie Horne: Oh I think anyone would have taken all of these in a heartbeat. Perfect markings, beautiful temperaments. I do however have a soft spot for the ones who are 'special'. I have an Oriental whose eye was damaged during the birthing process and now has o…See more
Tina Kris: Hello Julie! I'm newly into breeding but no kittens yet, so I haven't set my prices, but I can give you info about pet kittens I've purchased over the years. It was about $1200-$1300 in my area (base price) to get an Abyssinian the last time I went looking for my blue pet female. NYC area USA. However things will not be set in stone. Everything depends on the expenses of veterinary care, food costs, time put in to socialize kittens, testing done, etc. I would and did pay more to get additional testing at my request. If anyone is selling under this amount it would make me suspicious as to the care and quality of the cats they are selling. For example, my previous kitten I received from Washington state for less than that price including the air fare. But she came down with kidney disease very early in life, and the breeder stopped breeding and moved out of the country. So if you're looking to get a lovely pet Aby but can't afford the asking price for one, contact breeders who are looking to place retired studs and queens in good homes. Good breeders will ask a good price for kittens because of all the expenses that go into breeding. The costs I listed don't include setup costs to get into breeding which are easily multiple thousands of dollars…Find a good breeder if you are willing and can afford a kitten and that's what you want. I can't recommend either of the breeders in USA that I purchased kittens from ? but there are some wonderful ones in this group that do proper testing, socializing etc. and are available after you already have the kitten. Unfortunately sometimes after you have the kitten a breeder doesn't care so much anymore because the sale is done. For me that's very important because a good breeder should be a resource for you if you have questions or some issue pops up. So make sure you don't get from just any breeder, research and ask for recommendations too. Hope this helped you ❤️ Good luck on your search ?
Julie Ann Asherbranner: Thank you. It is not about the money. I was just kinda trying to gauge things. I have two cats from someone who was not a good breeder and I have a 4.5 year old bengal in late stage kidney failure. He still has some good days. And the good days outnumb…See more
Karen Olkowski: Mine were ~$700 for pet quality 11 and 12 years ago from a Breeder in WA. I paid extra for them to be flown to WI.
Heather Spears: We bought ours for 1800.00 in Japan and came with dna, all shots and 6 months in check ups
Tina Kris: Japan is expensive. If they want to import cats for breeding it's a big process because they have a rabies free country.
Tina Kris: I thought to take my pet Aby when I was living and teaching in Japan. That was a lengthy process of shots. We ended up coming back early though.
Heather Spears: Becky Dumont she was worth every penny!
Alex Jessica: $900 for a kitten from a very reputable breeder in Melbourne, or FREE for Bes my rescue cat. I'm her 3rd owner.
Virághalmy Sarolta: In hungary the aby prix for hobbi 500 euro. For breeding 1000-1500. The kittens are chipped, parents have genetic test, (PRA, PK- Def) well socialised, vet controls, spaying. Of corses with pedigrees etc.
Sue Shawn: I think it all depends on what country you are buying from Australia most breeders charge around $900 that includes desexing microchipping and two vaccinations
Virághalmy Sarolta: yes.
Eva Edina Deak: We bought an aby in Straya back in 2003. Purchased from an Gold Coast breeder for $800 including vaccinations, desexing. She was one of the most beautiful, affectionated aby I've ever seen.
Virághalmy Sarolta: Eva Edina Deak itthon vettél 800 euroért abesszint? Nem értek nagyon jól angolul, de ezek itt ha jól veszem ki engem szaporitóznak, mert csak 500 euro nálam egy baesszin cica. Pedig itthon az is drágának számít..:(
Eva Edina Deak: Virághalmy Sarolta Nem, meg kint Ausztraliaban vettunk 2003-ban, mikor kint eltunk $800 AUD -ert egy fajtatiszta, pedigres abyt. (ausztral dollarert, nem euroert). Mikor hazakoltoztunk Magyarorszagra, ot is magunkkal hazahoztuk. Kint Ausztraliaban mi…See more
Leah Cheri Morales: $800-$1000 pet price. $1,500+ for breeding and show cats.
June Boyles: can depend on the breeder. Remember, you get what you pay for. A less expensive cat may not have careful breeding or a guarantee for health.DON'T buy from a pet store! Occasionally Abys can be found at a rescue or you can try the breed rescues.
Arkadiy Gersher: Depends where you getting it from and from what Breeder
Rene Knapp: My kittens run 1200 to 1500. All my cats are tested for genetic diseases and are non carriers. Kittens are raised underfoot
Barbara Smith: California: $800-850
Diane Jones: Maryland: $1250
Jeffrey Marino: $1200 is what I paid in Miami