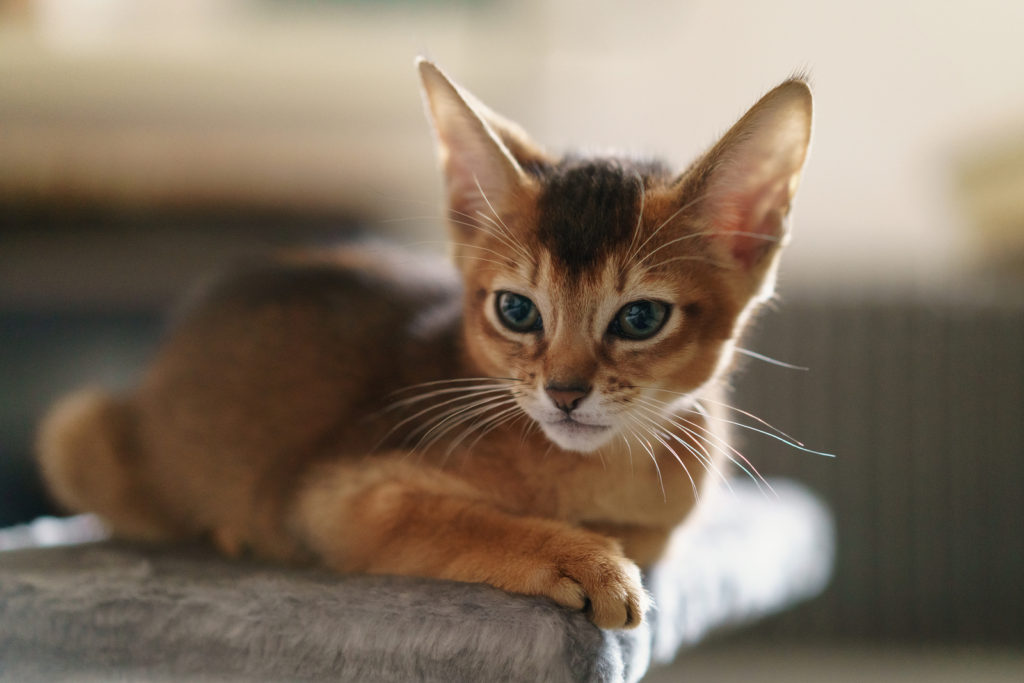 Question; can it take less than 2 years for Tritrichomonas to go away naturally? Third round of ronidazole did not work and I dont know what to do anymore.
Angie Kaelberer: One round worked for our Ralph. I guess we were lucky.
Marla Pelz: We have had fosters that have had 4 rounds before it went away. Are the stools at least forming?
Jade Legault-trudeau: The 2 first rounds they were fine, almost perfect actually. This third round the smell went away, but the stool remained liquid (thickened a bit thats all)
Marla Pelz: At least the smell went away. Sometimes it really does take time. How is everything else: eating, drinking, etc
Jade Legault-trudeau: Marla Pelz he's actually been eating less but there was a lot of change recently…I suspected the probiotic (it was a new one) so I stopped it to see if theres some change.Waiting for my vet to call me back….See more
Marla Pelz: I'm glad you like your vet, they can be so supportive. If that is all he has, I would consider that good. I forgot, did you get him from a shelter?
Jade Legault-trudeau: Marla Pelz thanks for your comments Marla 🙂 Im reassured.Yes from a shelter, in november I think
Marla Pelz: We have this situation when we rescue from a shelter, we just don't know their background. All we can do is love them and live in the moment…..just like they do!
Debbie Poulsen Ellwood: Jade Legault-trudeau my boy Gio still has it after 4 rounds of ronizadole. The most recent probiotic has helped so that they are only 2 movements a day instead of four and not so liquid more hockey puck like.
Jade Legault-trudeau: Which probiotic are you using?
Debbie Poulsen Ellwood: Jade Legault-trudeau
Jade Legault-trudeau: Debbie Poulsen Ellwood thanks!
Marta Peterson: You're doing all you can, Jade. He must have had this forever. Glad the vet is helpful. What does he weigh now?
Jade Legault-trudeau: Thanks Marta. He must be around 5lbs
Jade Legault-trudeau: My vet just called me.I need to save up 1.5k for the specialists now (keep in mind that Binx is not only affected by TF. He has other unknown issues)A bit discouraged. We will not be trying ronidazole again..We are trying acupuncture saturday, I'll ask my vet if she's okay with us switching/trying a raw diet
Marta Peterson: I'd encourage you to consider a fundraiser here, if that's allowed (?). If we all sent you a little, you could start with a bit?
Jade Legault-trudeau: Marta Peterson not sure if allowed and Id feel bad but thank you for suggesting it ❤ I actually thought this morning about asking the shelter to make a fundraiser instead, or just help me pay (After all I was told he was healthy when I adopted him)
Marta Peterson: Jade Pretty sure I have seen links to GoFundMe pages on here for other ill Abys. They are our fur babies. ❤️?
Nola Higgs: #noagentfightsalone
Lauri Miller: I've been through this with 2 abys. It was hell, and eventually they both died too young. I feel for you. Hang in there!
Jade Legault-trudeau: Were they babies? I thought adult abbies (in generally good health) couldnt die from it :O
Lauri Miller: Jade Legault-trudeau – one was about 7. He lost his appetite, and eventually he wouldn't even eat chicken baby food. Back then they didn't know about TF, so I didn't know it could be treated. I lost a female last year who was about 5? I recognized t…See more
Jade Legault-trudeau: Lauri Miller Im so sorry for your losses ?