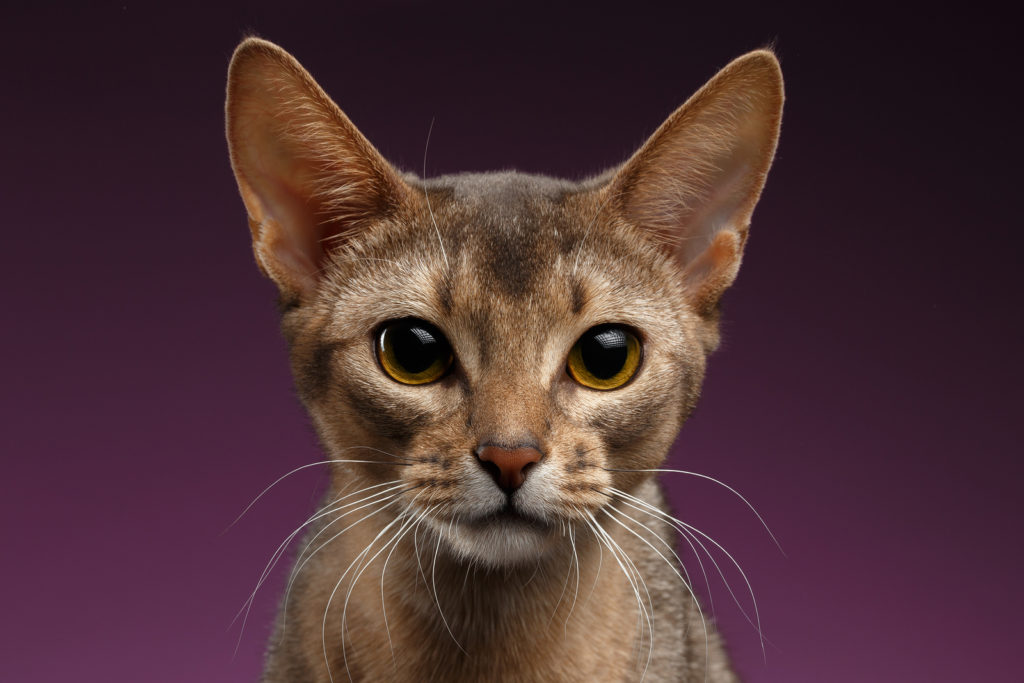 The Abyssinian cat breed is one of the most sought after and widely owned breeds of cat in the world. But where do they come from, and what is their history? Here we will take a brief look at the origins of the Abyssinian cat.
Theories of the Origin of the Abyssinian Cat
It is certainly hard to pinpoint exactly where this breed began, but many believe they are direct descendants of the particular breed of cat that the ancient Egyptians held in very high regard.
They bear a striking resemblance to the likeness of many cats found carved onto the walls of this ancient civilization, and many believe that this is no mere coincidence.
Others have entertained the theory that the Abyssinian cat is descended from the African wild cat. Both theories make geographic sense but are inconclusive, so we may never know the true original home of the Abyssinian cat.
The History of the Abyssinian Cat
The more recent history of the Abyssinian cat dates back to 1882, when a cat named Zula was brought back to the United Kingdom from Abyssinia (which today is known as Somalia, located in the horn of Africa). Zula was introduced to the U.K. by Captain Barrett-Leonard of the British Army, who was conducting operations in the region at the time.
Even though we may not be able to determine the original birthplace of the breed, we do know that they have been very popular in the U.K. for over a century, having found their way into the annals of history in various pieces of work from the turn of the century such as Standard of Points published in 1889 by Harrison Weir, and The Book of Cat published in 1903 by Frances Simpson.
This makes the Abyssinian one of the oldest documented breeds of pedigree cat, which helps explain why it is such a widespread and popular breed today. Their lovely personality and beautiful appearance of course also are major contributing factors to their popularity.