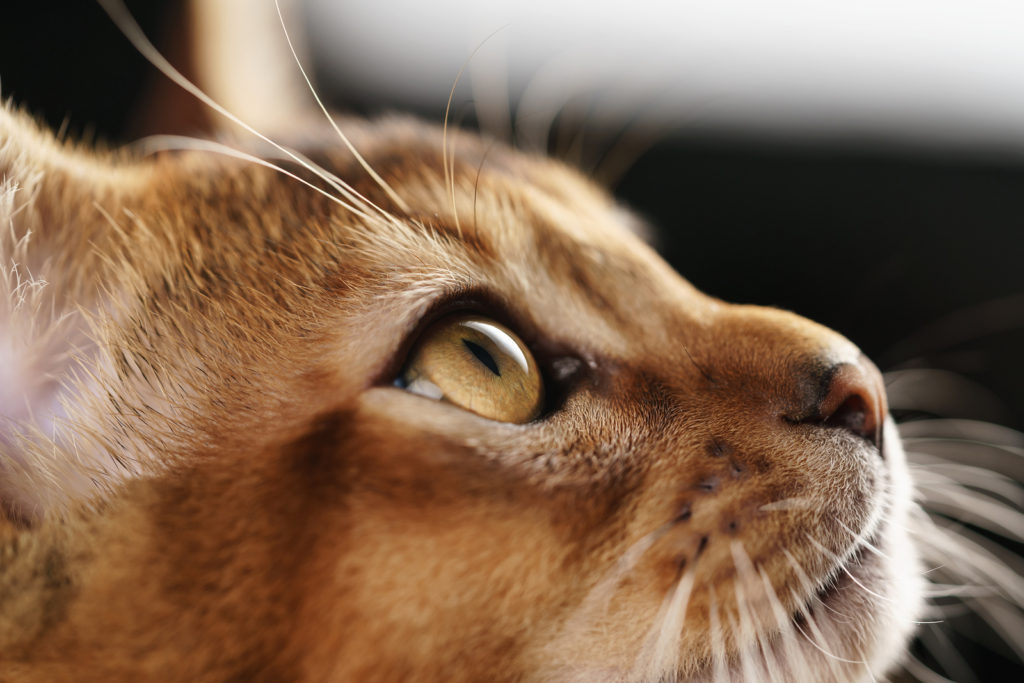 While Abyssinian cats definitely have obvious traits that can make it easy to identify them, it is not uncommon to come across non-purebred Abyssinian mixed cats. Many owners of Abyssinian cats have discovered that their cat is a mix. If you want to know whether your Abyssinian cat is a mix or a purebred, read on for some handy identification tips!
A Mix of Abyssinian
While purebred Abyssinians are easy to identify, mixes are not always so. Abyssinian cats are known for their ticked coat that comes in various colors: red, cinnamon, lilac, fawn, blue, chocolate and a sometimes silvery coat. As for personality, Abyssinians are very affectionate, energetic, intelligent and vocal.
When determining if your cat is a mix, pay attention to their size, head type, body type and the shape of their features like the muzzle, eye placement, nose placement and the size and shape of the ears and eyes. Additionally, the tail type and length as well as the texture, pattern and color of the coat can give you clues as to whether your cat is part Abyssinian.
If your Aby was purchased or adopted as a purebred, it will be a lot easier to determine its pedigree status since documentation and registrations should have been kept tracing the cat's family back through multiple generations. On the other hand, an adopted cat with unknown parentage and without papers won't not be considered a purebred Aby, and will make it much harder to determine it's actual breed or mix.
Look at Specific Breeds
Once you know the basic telltale characteristics of your cat, you can search through different breeds to see what your pet might be a mix of. Many often begin their search starting with longhair or shorthair breeds. The length of the coat is often a distinct enough factor to help identify which mix of cat you might have.
Once you have a basic understanding of which breed(s) your cat might be mixed with, you may want to consult an expert. Many cat owners post pictures of their pets online to get an opinion from cat fanciers, while some may set up an appointment with a veterinarian or breeder to help identify their cat's breed. While these options can give you a better idea, there is no perfect method for identifying what a mixed cat's breed might be.